Your smart meeting room solution just got smarter
Supercharge your Intel Unite® 4.0 solution by adding support for native screen mirroring from any device. These include iPhones, iPads, Macs, Windows 10 PCs, Chromebooks, Pixel, Nexus, or any other device that supports AirPlay, Google Cast or Miracast. All without installing any 3rd party app on any device!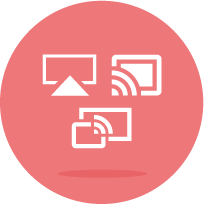 AirPlay + Google Cast + Miracast
AirServer introduced the world's first BYOD solution by implementing all the major mirroring technologies. Years later AirServer continues being the pioneer in the field by bringing all these technologies to Intel Unite®.

Optimized for Intel Unite®
AirServer is optimized for the Intel® Core™ vPro™ processor and is fully hardware accelerated, as a result it delivers a true end-to-end buttery smooth 60 fps mirroring performance without breaking a sweat.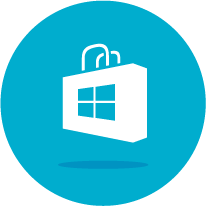 Windows 10 Certified
AirServer Windows 10 Edition is a pure UWP app and is completely sandboxed. Every update is certified by Microsoft and is distributed via the Microsoft Store.
AirServer has been featured on